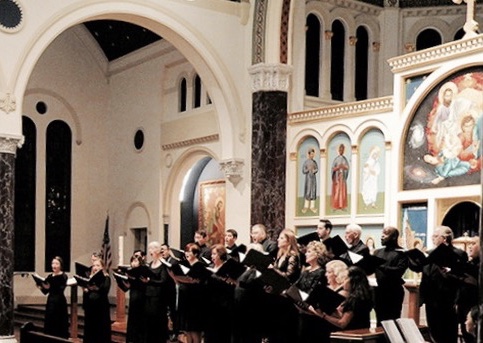 The mission of Houston Cecilia Chamber Choir is to attract a diverse audience to the joys and delights of choral music from a wide variety of time periods and styles.  Dedicated to the repertoire for chamber choir, Houston Cecilia draws on experienced volunteer and professional singers to engage audiences in many locations around the Houston area.
Since its beginning in 2010 under founding-director Justin Smith, Houston Cecilia has been establishing a tradition of high-quality, innovative choral performances.  In October of 2011, Houston Cecilia performed the premiere of University of Houston composer Michael Bryson's A Time and Season.  In May of 2012 the choir collaborated with VOX and the HSPVA Treble Choir in two highly-acclaimed performances of Leonard Bernstein's MASS, the first time the piece had been performed in Houston.  In May of 2014, Cecilia premiered a new choral arrangement of Triptych by Houston composer Ann Gebuhr.  Watch for continued quality, fun programs from Houston Cecilia."
Contact Houston Cecilia
979-299-8124
10715 Candlewood Drive
Houston, TX 77042
Facebook
---
"A Concert for Peace"
Bravura Concert Series at All Saints. October 2016.
"Spiritual to Spirituals"
Bravura Concert Series at All Saints. November 2015
Bernstein's MASS
May 2012

O Nata Lux
– from Lux Aeterna by Morten Lauridsen.
"….one of the most beautiful performances I've ever heard of
(my O nata lux)…a superb choir."
– Morten Lauridsen 2010