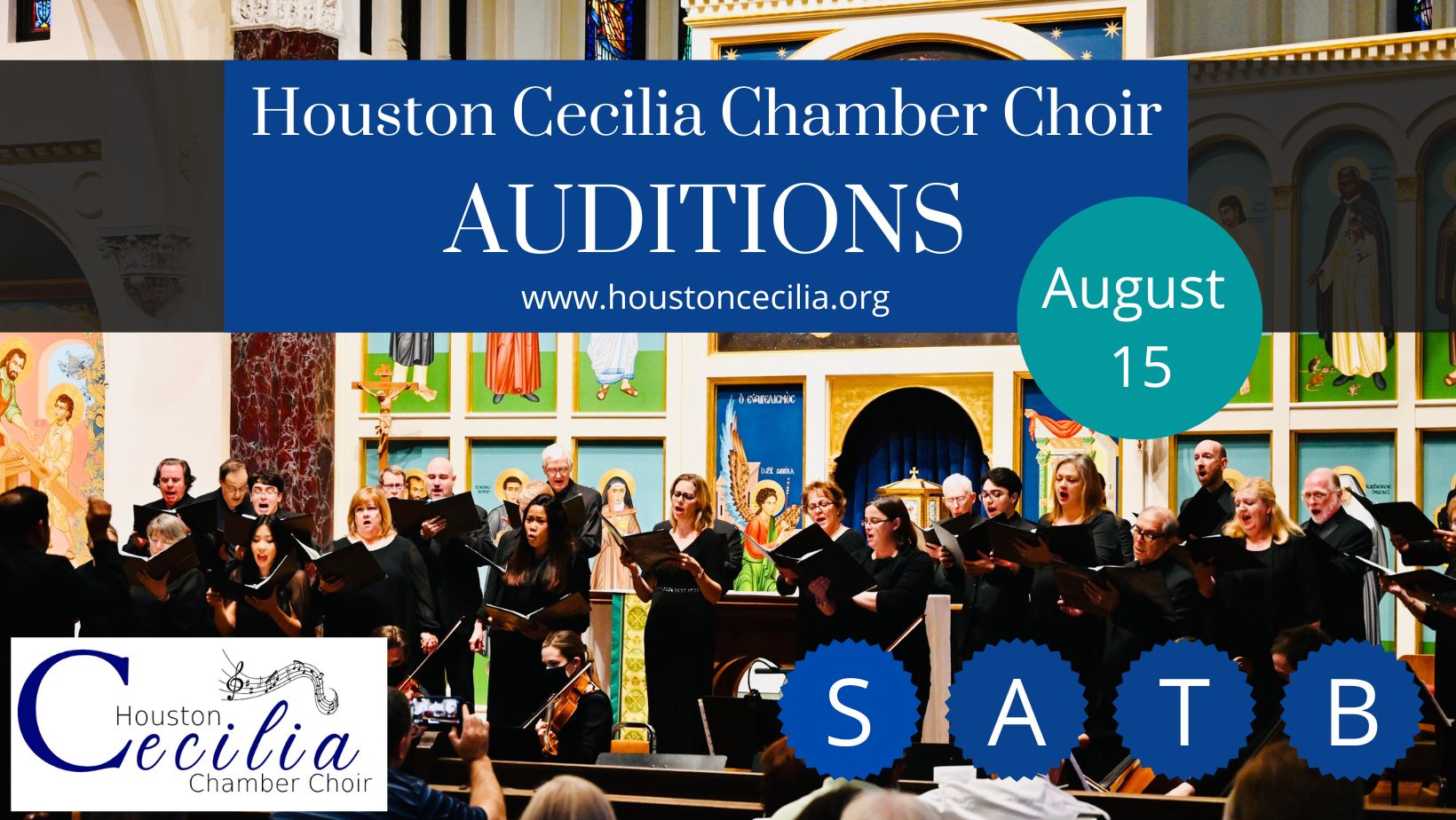 Welcome!
Houston Cecilia is seeking dedicated experienced singers to engage audiences in diverse choral repertoire. Join The Houston Cecilia Chamber Choir in embracing the cultural beauty and future of choral music through shared experiences of sound and texture while actively fulfilling community outreach opportunities.
Houston Cecilia is a welcoming group of singers ranging across diverse age groups and professions.
Audition Registration:
August 15, 2023 6:30 p.m. – 7:30 p.m.
Register for an Audition Time Slot through SignUp Genius Here
Would you like to schedule an audition outside of August 15? Please email director@houstoncecilia.org to schedule an audition or for more information.
Rehearsals:
Rehearsals are held on Tuesday evenings at Grace Presbyterian from 7:30p.m.- 9:30p.m.
Auditions at Grace Presbyterian
Grace Presbyterian
10221 Ella Lee Ln
Houston, TX 77042
Please Prepare:
Prepare 1 vocal art song, musical theatre work, or song of your choice.
Bring 2 scores (1 for the accompanist and 1 for the director). An accompanist will be provided.
Prepare to sight read
Prepare to vocalize
Please review Member Responsibilities.
Visit our home page for concert dates, times, and locations.