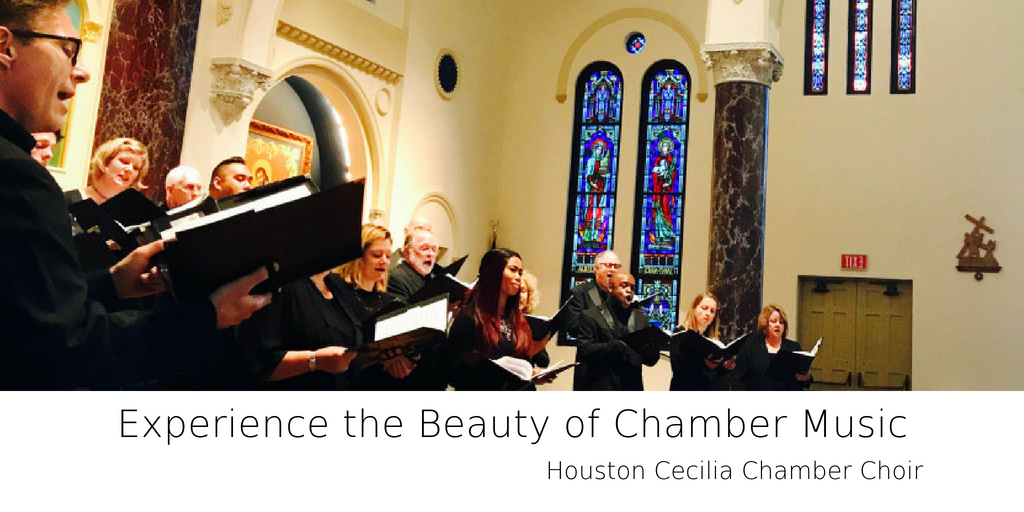 Welcome!
Did you miss the audition dates? Contact our Cecilia Artistic Director to schedule an audition outside of our audition time frame.
Houston Cecilia draws on experienced volunteer and professional singers to engage audiences in a range of diverse Houston locations.
Our mission is to embrace the cultural beauty and future of choral music. Houston Cecilia seeks to engage audiences through shared experiences of sound, texture and colour while actively seeking opportunities for community outreach.
Rehearsals are held on Tuesday evenings at Grace Presbyterian from 7:30p.m. – 9:30p.m.
Auditions are held once a year in August. If you would like to set an appointment outside of the audition dates please contact Cecilia Artistic Director with your inquiry information.
Auditions at Grace Presbyterian
August 14th, 2018 7:30p.m. – 9:00p.m.
August 21st, 2018 5:30p.m. – 7:30p.m.
Schedule your audition time here:Houston Cecilia Chamber Choir Auditions
Email Cecilia Artistic Director for questions or conflicts.
Prepare 1 vocal art song, aria, musical theatre work, or song of your choice.
Bring 1 score for the accompanist. (An accompanist will be provided.)
Prepare to sight read
Prepare to vocalize
Please review Member Responsibilities.
Visit our home page for concert dates, times, and locations.