The Houston Cecilia Chamber Choir 
Embracing the cultural beauty and future of choral music.
2021 John Krueger Joy of Singing Scholarship Recipient
It is with great delight that we announce Gabrielle Tyler as the Houston Cecilia Chamber Choir's John Krueger Joy of Singing Scholarship award recipient for 2021! Join us in congratulating Gabrielle in her strong work and studies as she continues to work toward her scholastic goals at Houston Baptist University. Houston Cecilia seeks for opportunities to support the Houston community and is proud to contribute to the educational goals of undergraduate students through the Joy of Singing Scholarship. Community is Our Song!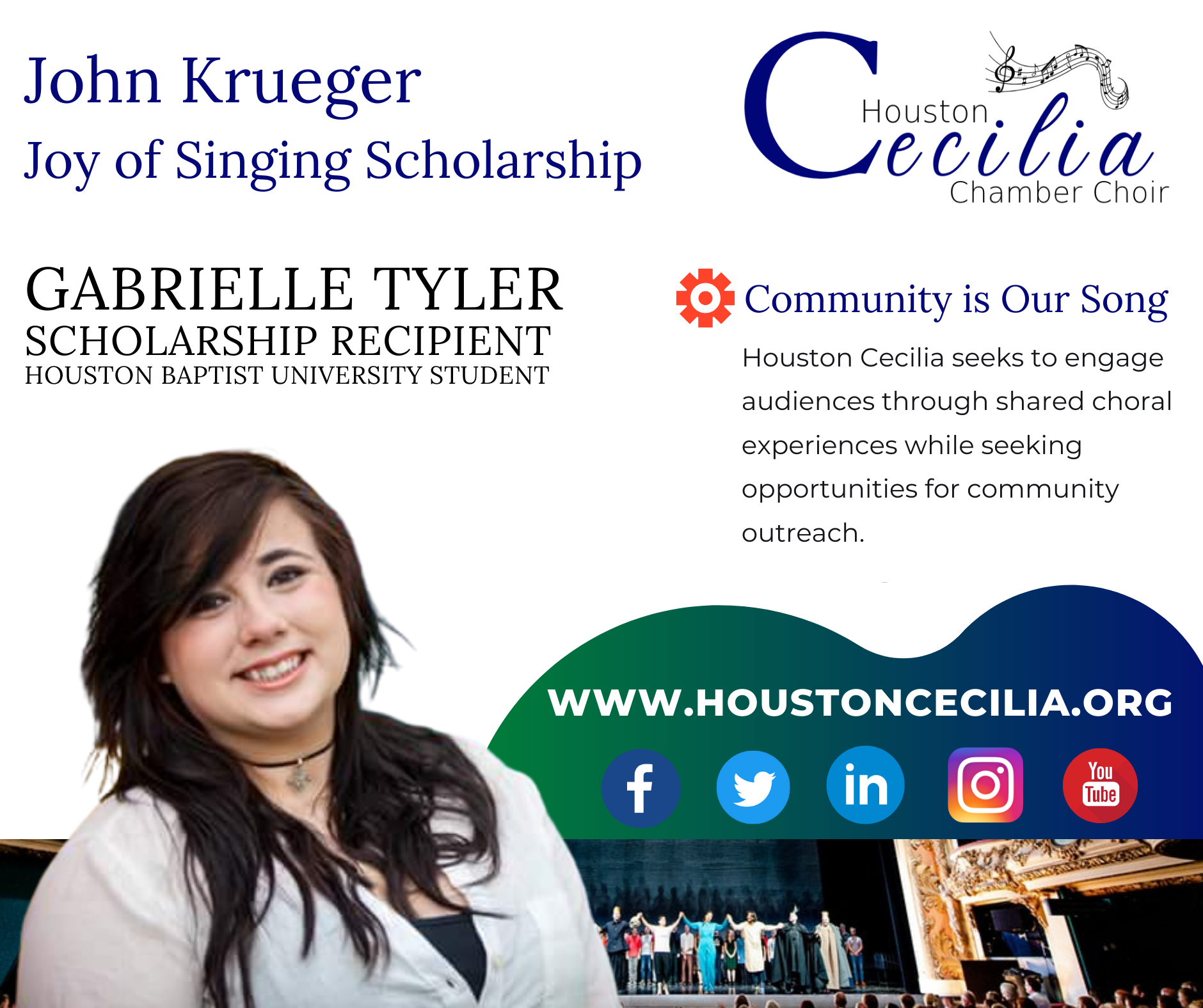 Sunrise
Houston Cecilia presents their first in-person concert for the 2021 Fall Season Sunrise featuring Ola Gjeilo's beautiful concert Mass setting Sunrise Mass accompanied by an orchestra of strings.
Sunday, October, 17th, 2021 at 5:00 p.m.
All Saints Catholic Church
215 E 10th St
Houston, TX 77008
Free-will offering admission
_____________________________________________________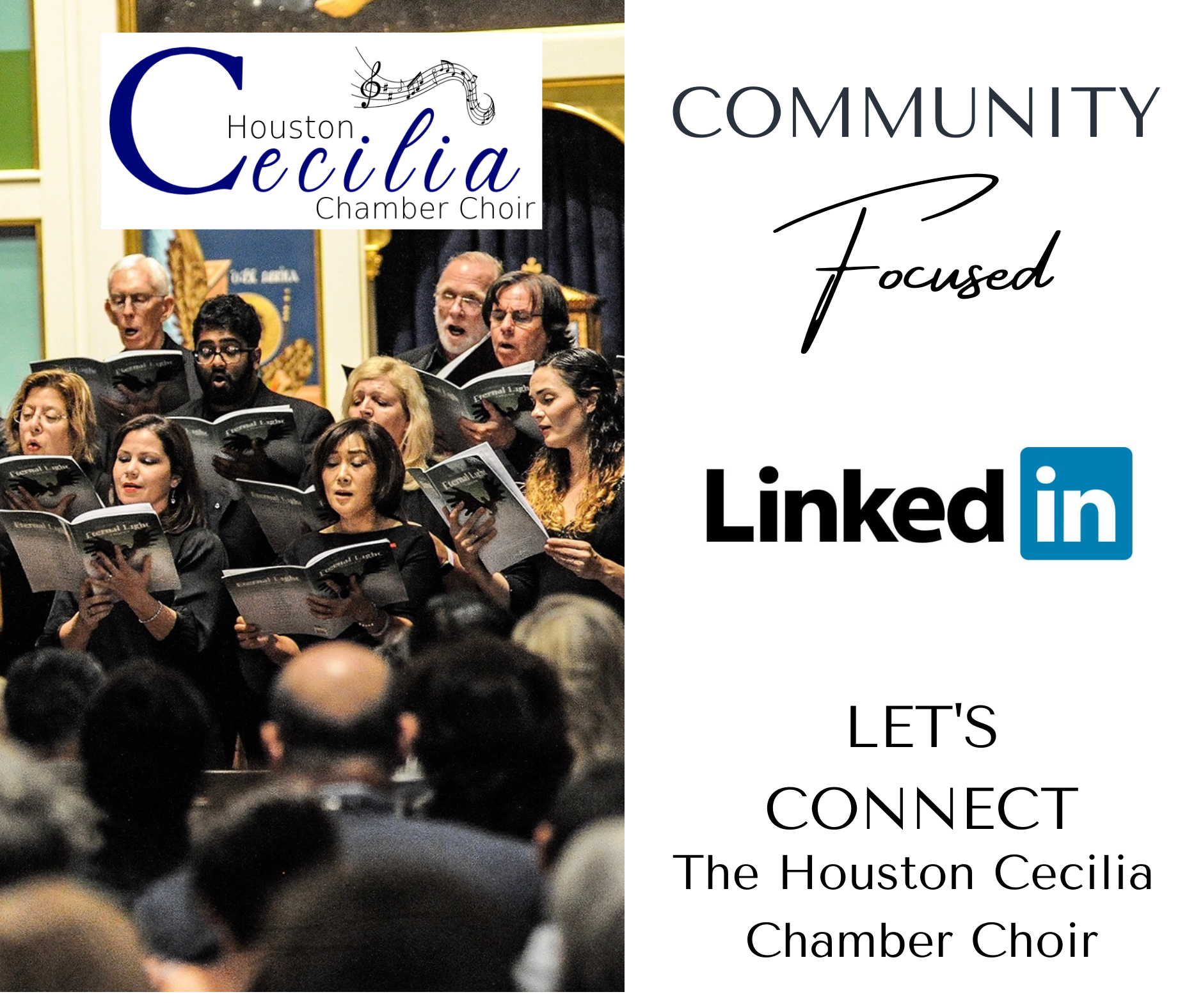 Houston Cecilia seeks to actively support the Houston community through outreach opportunities. We're excited to expand our social presence on LinkedIn. Let's connect! https://www.linkedin.com/company/the-houston-cecilia-chamber-choir
________________________________
Please take a moment to support the Houston Cecilia Chamber Choir.
Find us on Amazon Smile under: Houston Cecilia

Contact Houston Cecilia
281-486-5052
PO Box #19398
Houston, TX 77224