The Houston Cecilia Chamber Choir embraces the cultural beauty and future of choral music.
All You Need Is Love
Saturday February 23rd, 2019 doors open at 7:00p.m. 
Join Houston Cecilia in their annual benefit concert for an evening of Jazz and Romantic favorites. Ticket includes:
Musical acts by Houston Cecilia members

Hors d'oeuvres and Drinks

Dancing

Silent Auction
$45 on-line and at door (limited seating)
Fred Astaire Dance Studio
12649 Memorial Dr, Ste G1
Houston, Texas 77024
Purchase tickets here: Eventbrite
_________________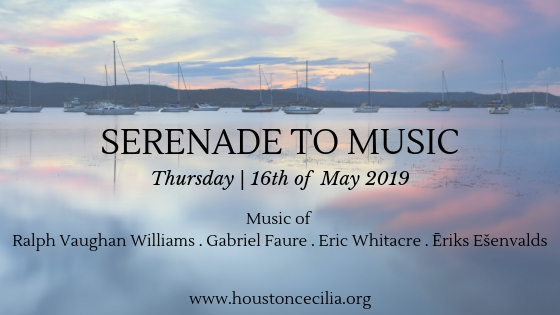 Thursday May 16th, 2019 
Houston Cecilia presents Ralph Vaughan Williams' Serenade to Music along with work by Whitacre, Faure, and Esenvalds. Join us for an evening dedicated to the beauty of choral music.
_________________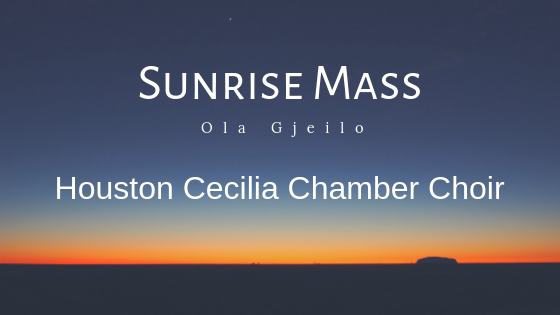 Sunday October 20, 2019 at 5:00p.m.
Free will offering concert.
All Saints Catholic Church
215 E. 10th St.
Houston, TX 77008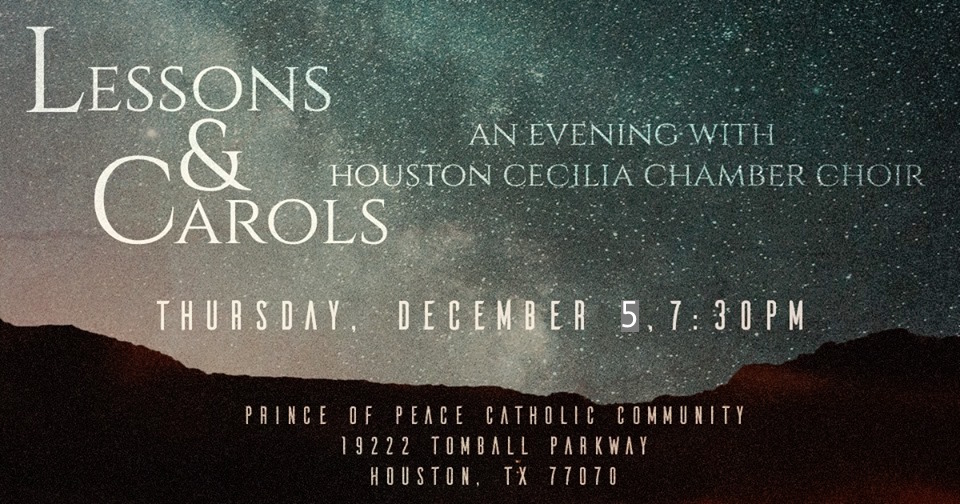 Lessons and Carols
Thursday December 5, 2019 at 7:30p.m.
Free will offering concert
Houston Cecilia joins the Prince of Peace community in Lessons & Carols. Join us in celebrating Lessons with traditional Christmas hymns sung congregationally, in addition to varied sacred selections.
Prince of Peace Catholic Community 
19222 Tomball Pkwy 
Houston, TX 77070
Please take a moment to support the Houston Cecilia Chamber Choir.
Find us on Amazon Smile under: Houston Cecilia

Contact Houston Cecilia
281-486-5052
PO Box #19398
Houston, TX 77224