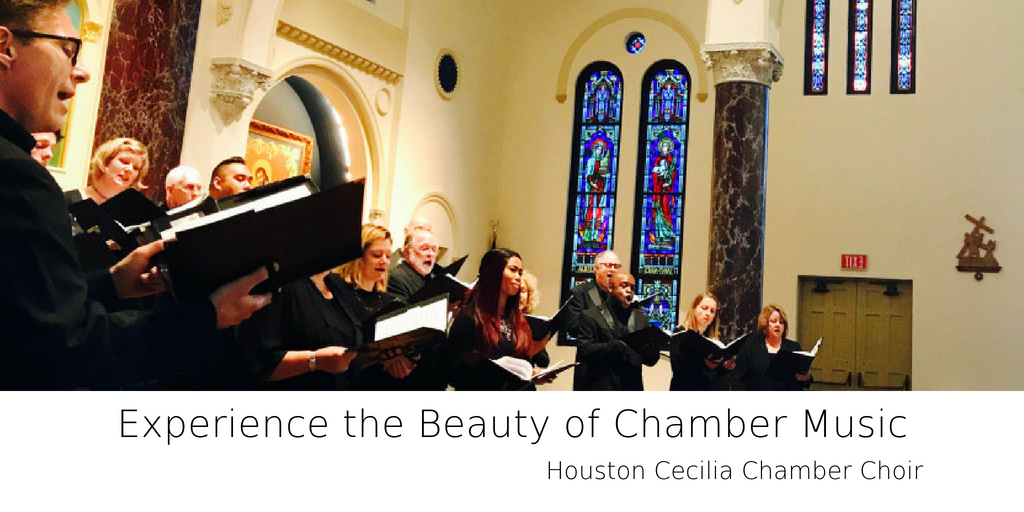 Auditions
Auditioning all voice parts
August 14th 7:30p.m. – 9:00p.m. & August 21st 6:00p.m. – 7:15p.m.
First rehearsal August 21st 7:30p.m. – 9:00p.m.
Find more information and schedule your appointment today!
If you are an experienced singer and would like to audition to sing with Houston Cecilia, please send an e-mail to Cecilia Artistic Director.
Rehearsals
Tuesdays at 7:30 p.m.
Grace Presbyterian
10221 Ella Lee Ln
Houston, TX 77042
Grace Presbyterian Map
Tickets and Newsletter
On-line: www.houstoncecilia.org (Home Page)
By Phone: 979-299-8124
Credit cards accepted at the door 1 hour prior to concert.
Follow us on Facebook
Find us on Twitter: @HoustonCecilia
 _______________________________________________________________
Find us on Amazon Smile under: Houston Cecilia


Follow us on: