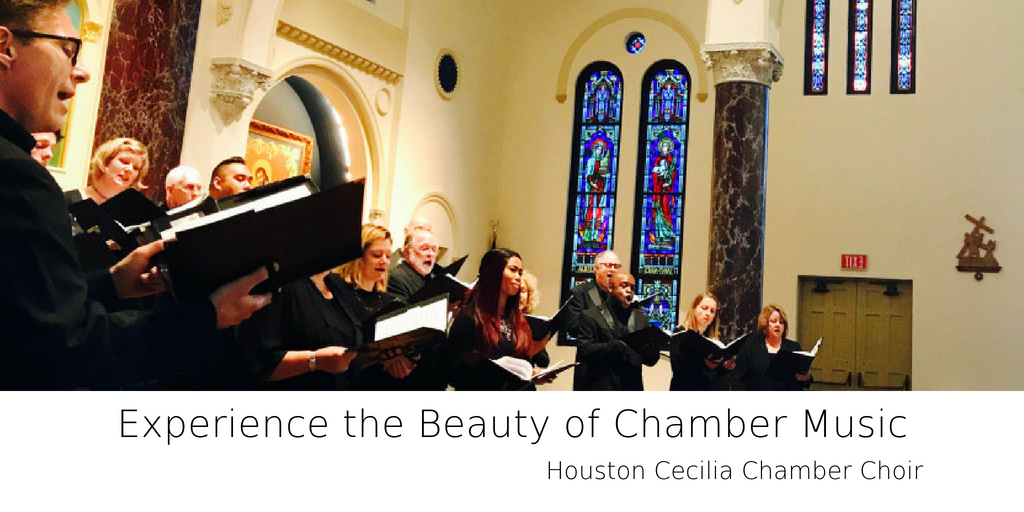 Auditions 2019
If you are an experienced singer and would like to audition to sing with Houston Cecilia, please send an e-mail to Cecilia Artistic Director and set an audition date today.
General Inquiries
chorusmanager@houstoncecilia.org
Rehearsals
Tuesdays at 7:30 p.m.
Grace Presbyterian
10221 Ella Lee Ln
Houston, TX 77042
Grace Presbyterian Map
Tickets and Newsletter
Serenade to Music Tickets at EventBrite
By Phone: 979-299-8124
Credit cards accepted at the door 1 hour prior to concert.
Follow us on Facebook
Find us on Twitter: @HoustonCecilia
Donations and Mail Correspondence
PO Box #19398
Houston, TX 77224 _______________________________________________________________
Our vision is to expand within the concert repertoire that supports orchestration and unique instrumentation. Ticket sales only cover a fraction of our costs toward our vision goals. Become a Houston Cecilia Patron and help us expand within the beauty of choral chamber music. Thank you for your support.
Find us on Amazon Smile under: Houston Cecilia


Follow us on: